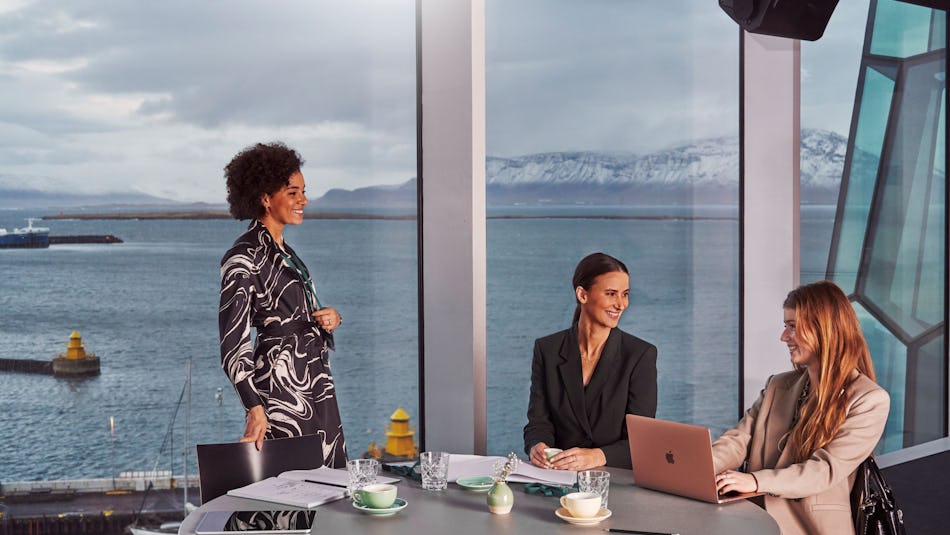 How we can help
Meet in Reykjavík's mission is to assist event planners in creating rewarding and unforgettable events. While we are the official convention bureau for the City of Reykjavík and Iceland, we consider ourselves more like unofficial ambassadors of exceptional experiences. Whether designing an incentive trip, conference, corporate event, product launch, sports tournament, concert, or exhibition, the Meet in Reykjavík team is ready to provide you with first-class complimentary assistance. There are not many destinations where you can experience nature's grand scale and adventure close to a compact, cosmopolitan European city. All within a few hours! Our expansive network of professionals will help you: 
Ambassadors and Universities
Through our ambassador program and Universities cooperation, we collaborate with various academic leaders, research communities, artists, scientists, politicians, business professionals, and many others to bring international conferences and events to Iceland.
We understand the importance of local support for any international association event and can help to secure the right connections between associations and the right professionals, sectors, or groups.
Newsletter
We offer the opportunity to challenge the status quo for business events.
Sign up to learn more.