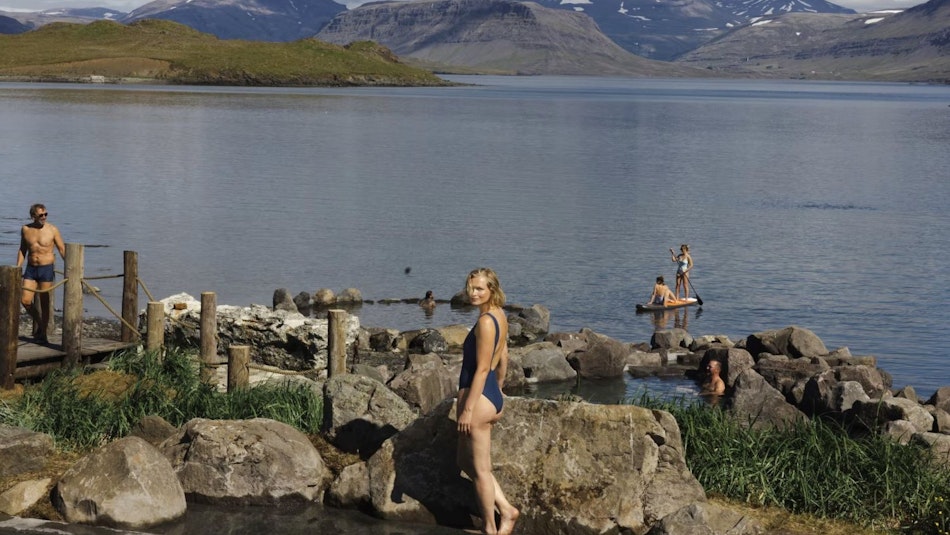 Hvammsvík Nature Resort 
It is easy to balance work and play in Reykjavík. The city is known for its easy access to thrilling other-worldly nature and wellness opportunities. Hvammsvík is a new resort to add to your list of attractions close to the city. 
Hvammsvík is about a 45-minute drive from the city center. The eight hot springs, constructed of natural stone, merge seamlessly with the shoreline. There are beautiful views of the fjord and mountains while soaking. Water levels and temperatures in some of the baths fluctuate with the tide. Swimming in the sea is part of the fun. The place is popular among Wim Hof enthusiasts, with occasional workshops. Attached to the stunning property are a restaurant and a boutique hotel.