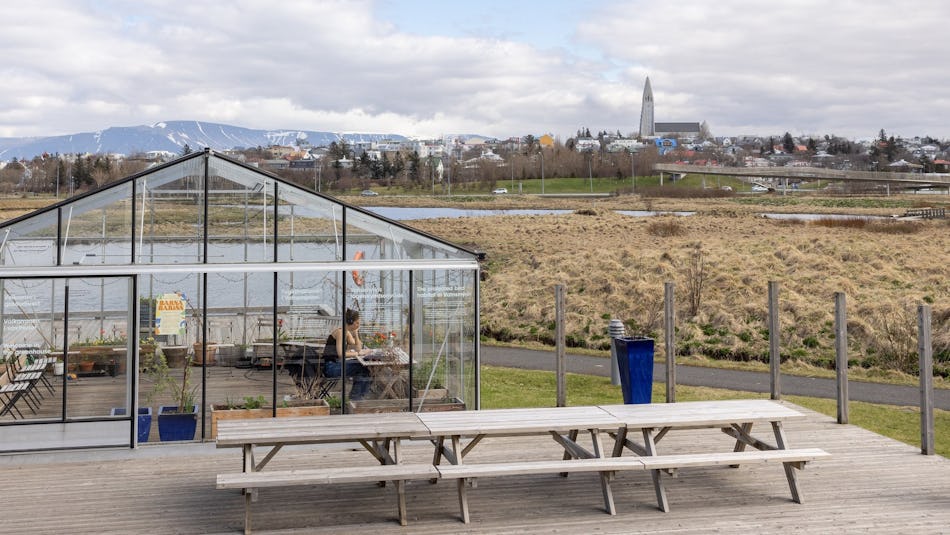 The Green Meetings Checklist
Making your event in Reykjavík more sustainable is not complicated nor expensive. Try following the Green Reykjavík Checklist.
#1 Carbon offset your flight:
There are many ways to offset your flight's CO2-impact. You can choose between various programs in a different part of the world. One of them is Kolviður (the Icelandic Carbon fund). They can offset the carbon emission generated by your flight travel, or even your whole event, by planting trees in Iceland. Meet in Reykjavík is happy to assist you with your carbon offsetting.
#2 Walk, don't drive:
If you choose Reykjavík for your event and you like walking instead of driving, you're in luck. Reykjavik is a very relaxed and accessible City. All venues are within walking distance from the city center (5—20 minutes). You can easily find a hotel close in or around the center or close to your venue.
#3 Choose Iceland's culinary treasures
By choosing locally produced food, you make your catering more sustainable. Iceland is blessed with sustainable fisheries, vegetables that are grown by the use of geothermal energy and sustainable sheep farming practices. So, when it comes to food, the best advice we can give you is simple; do as the locals.
#4 Do you need all this stuff?
Think about everything you bring into the venue; do you need it all? Try to limit yourself with what can be reused later — if there is something left, donate it. You can give leftover material to The good Shepard (Góði hirðirinn), a second hand market for used goods run by Sorpa. Profits go to charities. Any leftover food can be donated to various causes. Contact Meet in Reykjavík for their information.
#5 Drink water responsibly
Ask any Icelander about the tap water in Iceland. They'll tell you it's the best in the world. It's really a premium drink, naturally filtered through layers of lava to make it fresh and tasty for you. It is available all-around Iceland, and it is totally free. So, don't even think about buying water in plastic bottles or offer them at your event. We are not fans of plastic around here especially when it contains something as distinguished as our water.